SNERRO, LLC
Celebrating 59-Years of Road Race Timing and Scoring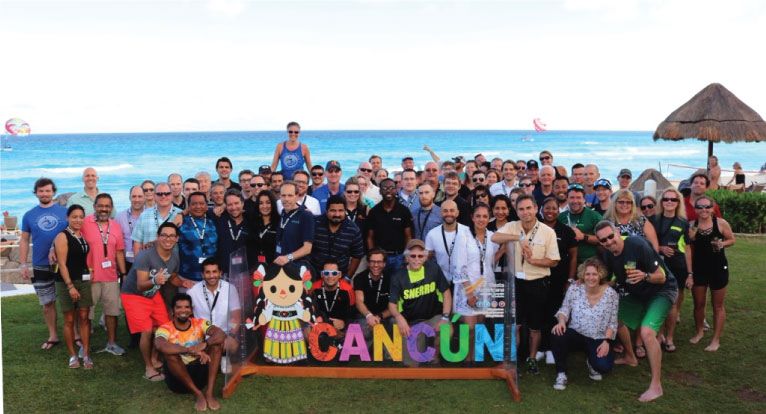 SNERRO Training in Cancun January 2018
SNERRO's recommendations regarding contracting SNERRO for timing and scoring services in 2021:
All races timed by SNERRO in 2021 must be chip timed.
Since the 2020 season was basically cancelled and the 2021 early season is questionable, no race dates are currently reserved.
SNERRO has no virtual race capability. Contact Run Sign Up at runsignup.com/govirtual for one possible solution.
The current CT, RI and USATF guidelines limit race size and start line density. Before scheduling a 2021 race, be sure you can meet the guidelines. Wave starts generally require a much wider starting line.
SNERRO is downsizing starting in 2021. As part of the process we will no longer time races manually. We will use only chip timing. The race's increased cost is explained on the 2021 Questionnaires that have been emailed to potential 2021 clients.
As part of downsizing, emails have also been sent to clients whose races we can no longer time. There is a list of links for timing companies on this page. Hopefully, a replacement timing company can be found.